Small Dumpster Rental In The Twin Cities
Whether you are remodeling, renovating or moving around the Twin Cities, a small dumpster rental always comes in handy. This post will help you decide which tasks require use of a dumpster rental and what size fits your project best.
Projects That Call For Dumpster Rental
With the fall season in full swing, there are many projects that call for a small dumpster rental. The first obvious task is fall cleaning, in general. Perhaps you have already laid out a checklist for your cleaning schedule. Starting from the inside out or vice versa is certainly effective. Clearing out your garage or basement is several days of work just by itself. A dumpster rental could be needed simply for one of those tasks. But, if you plan on cleaning out the basement, bedroom(s) and garage, then a dumpster rental is a necessity.
A remodeling of any room can result in a large amount of waste. Don't make the mistake of underestimating how much waste will be produced. Roof replacement is another large and hectic process. Dumpster rental services strongly suggest using their bins for any roofing installations. Renting a dumpster will save homeowners or construction companies so much time and manpower. Instead of loading up your own personal car or truck and heading to the dump every hour, you can simply toss the waste in your bin, conveniently located on your property.
Minneapolis And St. Paul
New to the area but carrying decades of experience in the industry, Minnesota Roll Off & Recycling is your best bet for any small dumpster rental needs. Affordable pricing and prompt pickup and delivery are just a few reasons why you should choose Minnesota Roll Off & Recycling. This company provides free quotes, so give the professionals a call to see if a dumpster rental is right for you. Minnesota Roll Off & Recycling is flexible, unlike many other competitors. If you need your rental for longer than expected, additional days only cost $10. This is a great deal for homeowners with large cleaning projects.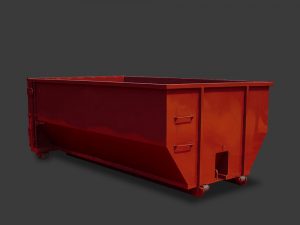 20-Yard Dumpsters
So what size is best for any at-home or DIY constructions? That answer would be a 20-yard dumpster rental. 20 yards is the ideal size for any landscaping, roof installations or tree removal needs. Another common use of these 20-yard dumpsters comes from house flippers. You can imagine how much waste is generated over the course of a house flipping, so that should demonstrate just how large these 20-yard dumpsters can be. Call the experts at Minnesota Roll Off & Recycling for more details!
Minnesota Roll Off & Recycling
Minnesota Roll Off & Recycling is your number one source for roll off dumpster rentals in the Minneapolis and St. Paul, Minnesota area. With decades of industry experience, you can trust Minnesota Roll Off & Recycling to cater to your specific residential, commercial and contractor project needs. Minnesota Roll Off & Recycling currently offers 20-yard dumpsters; the perfect size for garage cleanup needs! Get a FREE quote from this family owned and operated company by contacting Minnesota Roll Off & Recycling today!