FAMILY OWNED. FAMILY OPERATED. BETTER SERVICE GUARANTEED. CALL 763-972-0400!
ROLL OFF DUMPSTERS FOR RENT | MINNEAPOLIS & ST. PAUL, MN
Entire 7 County Metro Area. Outlying counties available for an additional delivery fee.
ROLL OFF DUMPSTER RENTALS FOR RESIDENTIAL, COMMERCIAL, AND CONTRACTOR PROJECTS
We offer Minnesota the very best customer service and most affordable dumpster rentals anywhere.  Minnesota Roll Off & Recycling proudly offers some of the lowest cost dumpster rental prices in the State.
ALWAYS CLEAN. ALWAYS AFFORDABLE.
ALWAYS DEPENDABLE.
At Minnesota Roll Off & Recyling we are dedicated to providing you with on time, clean and maintained bins. available for residential and commercial clients alike. Our bins are driveway and job site friendly.
WE DROP OFF YOUR DUMPSTER AT ANY LOCATION
LOAD IT UP TO THE BRIM
WE PICK IT UP WHEN YOU'RE DONE
WE MAKE IT EASY. SCHEDULE YOUR ROLL OFF DUMPSTER TODAY!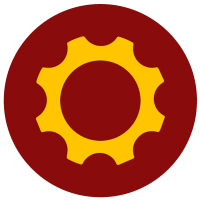 See how our bin process works for you. Quick scheduling for pick up and drop offs with clean presentable bins on your property or site. We offer same day rentals at affordable prices.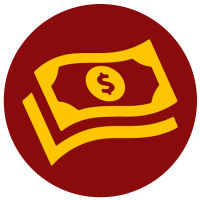 Our pricing is straight forward and upfront with no hidden fees. Ask about our promotions on multiple daily pick ups, drop offs and bins. Additionally we offer contractor pricing and packages.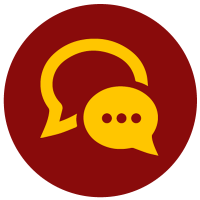 Give us a call for a no obligation free estimate on your next project. Last minute same day bookings are usually available. We work around your schedule for a headache free experience.
VIEW OUR ROLL OFF CONTAINER RENTAL SIZES
We do things differently. After years of industry experience, we've found that unless you're building a new home or undertaking a MAJOR project a 20 cubic yard container is almost always plenty.
Our 20 yard bins are 14'L x 8'W x 6′ H which is about 8′ shorter in length and 2′ feet taller than a standard roll off box. This is intentional. The shorter footprint is more site friendly, whether it's on your home driveway or at a large job site with lots of equipment maneuvering around.
And the taller height helps deter dumpster divers or your neighbor Rusty deciding it's OK for him to toss his old couch in for free under the cover of darkness.
BOOK YOUR BIN TODAY / CALL 763-972-0400
Proudly serving the 7 county Twin Cities Metro area and anywhere else within 100 miles of Minneapolis and St. Paul, Minnesota. We have a large number of roll-off containers for waste disposal and scrap metal recycling. Industrial accounts are always welcome and competitive pricing is without question! Our helpful & knowledgeable staff looks forward to serving your recycling or waste disposal needs.
CALL (763) 972-0400 TODAY AND LET US EARN YOUR TRUST FIRST AND YOUR BUSINESS SECOND!