Best Dumpster Rentals In Minnesota
Dumpster rentals are necessities for any large commercial or residential renovation projects. Finding the top company for your needs can be a difficult task, though. Here is a look at some of the best dumpster rental companies across Minnesota.
Grand Rapids, MN
Jux2 Dumpster Rental, located in Grand Rapids, is known for excellent customer service. Homeowners and/or landlords typically have a lot of questions regarding dumpster rentals, so advice and suggestions are a necessary part of the initial process. Call Jux2 Dumpster Rental to find out exactly how you can utilize a roll-off container. Jux2 warns customers to not dispose of appliances, mattresses, gasoline, food waste or batteries in your dumpster. Jux2 is currently providing dumpster rental services in all 50 states.
Check out the official website for Jux2 Dumpster Rental here.
Minneapolis, MN
Minnesota Roll Off & Recycling is your number one source for roll off dumpster rentals in the Minneapolis and St. Paul, Minnesota area. With decades of industry experience, you can trust Minnesota Roll Off & Recycling to cater to your specific residential, commercial and contractor project needs. This company offers 20-yard dumpsters at affordable rates. These spacious bins can hold up to three tons or 6,000 lbs. All rentals are for 10 days, with additional days costing only $10 each. Get a FREE quote from this family owned and operated company by contacting Minnesota Roll Off & Recycling today!
Check out the official website for Minnesota Roll Off & Recycling here.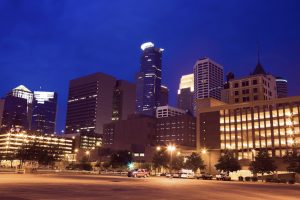 Duluth, MN
Smart Bins LLC offers three convenient dumpster sizes, perfect for any at-home cleanup. This company provides free quotes on its 10, 15 and 20-yard dumpsters. Smart Bins LLC provides the best dumpsters for DIY projects, construction cleanup, junk removal and waste management. Smart Bins has barn-style doors on its dumpsters, meaning these bins will be placed in tight and convenient locations on your property. One other service that Smart Bins provides that most others don't is a full-scale cleanup. After you finish using the dumpster, Smart Bins will clean the surrounding area; saving you from any extra work.
Check out the official website for Smart Bins LLC here.
Rochester, MN
Advanced Disposal Services has perhaps the best selection of dumpster sizes in the state. With 2, 4, 6, 8, 20, 30 and 40-yard containers available, you'll certainly find the size you are looking for at ADS. So many sizing options mean these dumpsters can be used for residential, commercial and even construction needs. This company provides the option of purchasing compactors. Compactors come with a mechanical blade, helping to maximize space for your discarded waste. Compactors also range from 2 to 40 cubic yards in length.  ADS is more than just a dumpster rental service. This company offers garbage and recycling pickup, electronic waste disposal and industrial solutions, as well.
Check out the official website for Advanced Disposal Services here.